Our Staff
Practitioners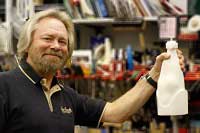 Edward "Skip" Martin, CP/LP
Skip Martin is a lifelong Memphian. He became an amputee at the age of 18 as a result of a motorcycle accident. He went on to graduate from Northwestern University in 1973 with a degree in prosthetics and 14 years later, he opened Precision Prosthetics in 1987. Skip's drive, persistence and dedication to his patients are a few of the things that have always set him apart from everyone else. He does not accept a negative outcome.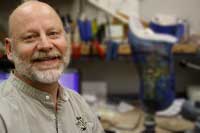 Jeff Skahan, CPO
Since 1977, Skip Martin and Jeff have shared a mutually close friendship with the same passion to rebuild amputees to their fullest ability. With their similarities of designing unique custom prosthetics, Jeff joined Precision Prosthetics in 2005. He brought his INTENSE ENTHUSIASM which enhanced the company's ability to achieve extreme positive outcomes to all ages of male and female, upper and lower extremity amputees. Jeff has inspired and educated many patients and fellow co-workers with his empathetic and creative talent. Jeff, (aka "Doc") and his wife both share a love for delectable hot sauces. They have a successful business offering a variety of sauce and mustards. Their website is www.docshabaneroheaven.com.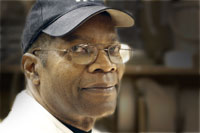 Milton Bull, LP
Milton (or Bull as he likes to be called) joined the Precision Prosthetics team in 2007. He and Skip have been friends since 1974. When they met, they both worked at the same limb and brace company. Bull has ALWAYS been a meticulous craftsman/technician which fit right into our standard of quality. He helps us with countless odd jobs involving leather and sewing. Now at Precision, he's learned to make our custom silicone locking liners for all levels of amputations. He loves putting his high standard of quality into our claim-to-fame, Precision Prosthetics Sweat Proof Locking Liner. He's originally from Jamaica but has been loving and living in our USA since 1969. If you see him, he responds to "Hey Mon"!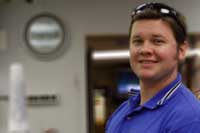 Zack Martin, CPA
Zack is the oldest of the three Martin sons. He was raised in a household with a very active father, which in turn, instilled into him a passion for helping amputees to have functional, meaningful lives. He has worked to pursue this mission with Precision Prosthetics since 2002. He has a strong desire to carry the goodness that our company creates well into the future for the enhancement of the lives of amputees. His commitment to the Martin family and the company is appreciated by everyone he meets. He and Skip have enjoyed the blessed opportunity to take several cross-country motorcycle trips which were fundraisers for the Fisher House Foundation, a foundation based on helping to support military families outside military hospitals where their war injured loved ones are being treated.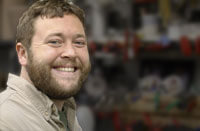 Alex Martin, CPA
Alex is the second Martin son. He shares the same feeling as Zack about helping amputees to be comfortable and as active as their dad. In 2003, Alex walked in on his dad making a different and unusual design for an extremely challenging amputee. When Alex heard the amputee so graciously thanking his dad for creating something so special and out of the ordinary, it was a life changing moment for Alex. He then decided that he wanted to use his own very creative abilities to carry on making amputees comfortable. To this day, he has been one of the most technically gifted people that has ever worked at Precision Prosthetics.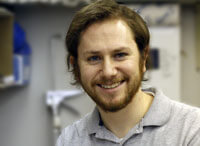 Greg Martin, CP
Like his older brothers, uncomfortable prostheses do not make sense to Greg. He received his certification as a prosthetist in September 2019. He continually follows his passion toward the vision of helping amputees receive comfortable prosthetics. He is very much looking forward to helping continue the existing success that Precision Prosthetics has with providing pain-free prostheses well into the future.
Administrative Staff/Front Office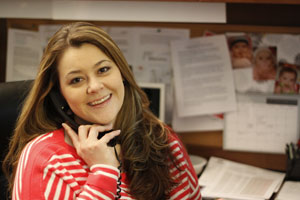 Our front office ladies, Bonni Wilke and Crystal Stringfellow, are two of the most courteous, kind, and compliant people that Precision Prosthetics, Inc. has ever had greeting and helping our patients. Not only do Bonni and Crystal help see you in for the first time or the fiftieth time, they also relentlessly pursue financial benefits and insurance coverage that is rightfully yours. Between them, they have over 35 years of experience in the prosthetic profession.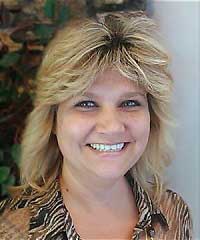 Our company, for the first time, since its beginning in 1987, now has the right office staff to take us into the future, while retaining the required level of compliance with Medicare and other 3rd party payers. There is a mutual respect between the prosthetics practitioners and laboratory/shop staff and administrative staff. The mutual respect seems to come from the realization that each group recognizes that they are working together with some of the "best in the business" of rebuilding people! They both are amazed at the happiness and contentment that our patients show them, living with their precision prosthetics. They never knew how happy and content amputees could be, until they worked at Precision Prosthetics, Inc. Come see them. They will make you feel right at home. Let your "contentment" begin!
Support Staff



Genevieve




Terri